Icarus Construction Services
Phone: (508) 755-7462
Fax: (508) 796-2670
Email: estimating@icarusconstruction.com
Address: 340 Main St, STE 840, Worcester MA 01608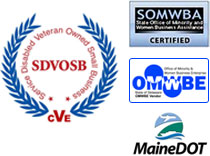 Backed by over fifteen-years of construction industry experience on the supervisory and project management level, Lionell D. Thompson, Jr. sought to create a general construction firm with the mission to provide value-added construction services and create successful partnerships with clients.  With this mission, and the intent to pursue both public and private contracts, Mr. Thompson approached several investors and created Icarus Construction Services, LLC. On August 21, 2009 Icarus was formed.
Focusing primarily in the "Public" sector Icarus has continued to increase yearly sales and profitability at a sustainable and controlled rate. This growth has allowed Icarus to undertake larger and more complex projects while maintaining our commitment to customer satisfaction and quality control.
From day-one, Lionell has infused Icarus with the qualities that he learned during his time in the US Marine Corps. These qualities Relationship Building, Team Work, Sense of Uurgency, Attention to  Details, and Accountability are traits that we seek in all of our employees. It is our most sincere belief that what's best for our clients is best for Icarus, as it is far better to keep a client than to find a new one.
Icarus provides our clients with a wide range of construction services.From project conception to pre-construction, execution, close-out and warranty service, we can do it all. Our Management Team has been involved in the construction industry for decades and has developed relationships with many of the players in the New England and New York markets.
To view some of Icarus' recent projects, visit the "project profile" section of this web-site.