Icarus Construction Services
Phone: (508) 755-7462
Fax: (508) 796-2670
Email: estimating@icarusconstruction.com
Address: 340 Main St, STE 840, Worcester MA 01608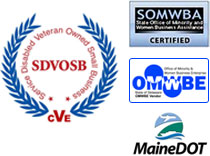 ICARUS CONSTRUCTION SERVICES" MISSION STATEMENT:
Icarus Construction will provide value-added construction services to our customers by creating a successful partnership with them throughout the construction process. Our pledge is to establish lasting relationships with our clients by exceeding all expectations. We will fulfill every guarantee and promise made by a member of our team to our clients and gain their trust through the exceptional performance of every member of our staff.
Thank you for taking the time to view our Web-Site and allowing us the opportunity to introduce you to Icarus Construction Services. It is our sincere hope that after your time on this site you realize what we already know. That our approach to the construction process combined with our commitment to always be on the cutting edge of technology makes Icarus the best choice for your next construction project. Whether it is an out-of the-ground new construction, interior fit-out, or envelope restoration our commitment to customer satisfaction will guarantee that our clients get the most for every dollar the choose to spend with us.

Backed by over fifteen-years of construction industry experience on the supervisory and project management level, Lionell D. Thompson, Jr. sought to create a general construction firm with the mission to provide value-added construction services and create successful partnerships with clients.



General Construction
Design Build
Construction Management